Baltimore's Top Security Camera & Network Installation Company
Baltimore's Top Security Camera & Network Installation Company
IP Solutions Drives Today's Technology
We provide a variety of innovative and comprehensive networking and IP based security Solutions. When it comes to Baltimore Security Camera installations, structured network wiring, business VoIP Phone Systems, and more, we deliver quality services in the most efficient way, and our experts will work collaboratively with you to customize our offerings to your particular needs. Security is very important in today's society, let us make sure you are secure. Book a meeting with one of our consultants to hear more about how we can assist your operation.
IP Security Camera Systems
We offer Commercial Security Camera customers many options when it comes to securing their business. Our Specialists can install any of the following CCTV Security camera systems based on your specific security requirements and property layout. We specialize in Wired Outdoor Cameras, Wireless Outdoor Cameras, Wired Indoor Cameras, Wireless Indoor Cameras, PTZ Security Cameras, 1080p or 4K Resolution Security Cameras with state of the art DVRs and NVRs available in multiple storage size options .
Our professionally trained technicians and installers will recommend CCTV Security camera options that could include Dome Cameras, Turret Cameras or Eyeball Cameras based on the specific needs of your location and layout.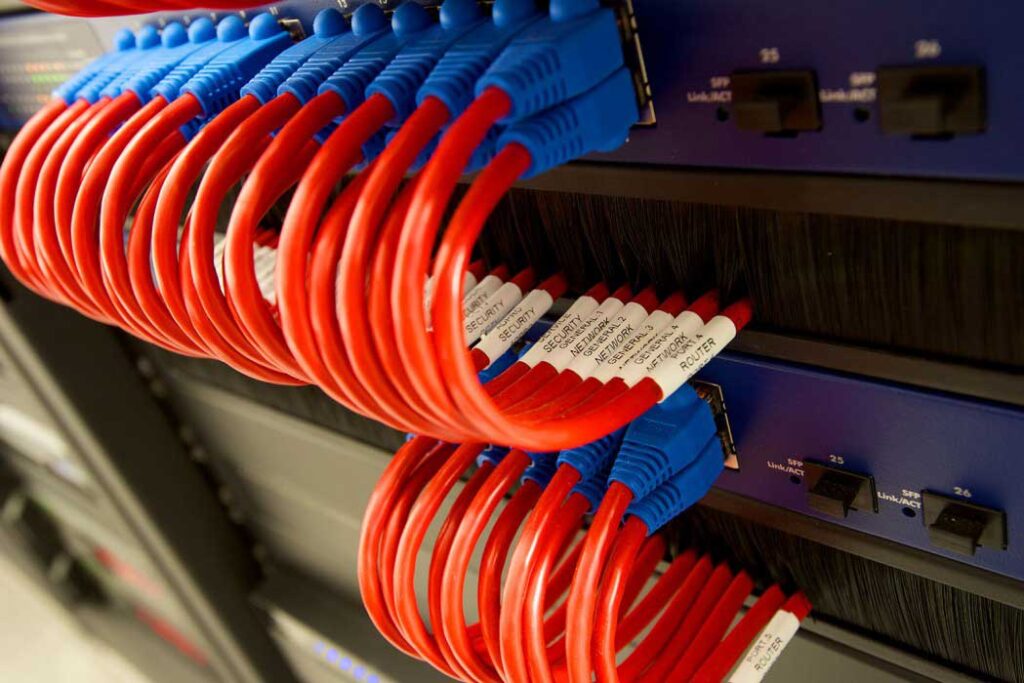 Business Phone Systems VOIP (Voice Over Internet Protocol)
Phone Systems
Every business has telecommunications needs, and one of the best solutions is the Voice over Internet Protocol, or VoIP, phone system. This advanced technology supports voice communication over established internet connections.
MTEK VoIP phone systems are flexible, powerful, and mobile to meet the communication needs of any growing business. VoIP technology provides many benefits to businesses of every size through lower phone expenses, including long distance charges and equipment costs. The phone system can be configured in any size network to accommodate all communication needs. Protect your business against the risks of technology, cost and obsolescence, by investing a VoIP phone system.
Video Conferencing
With a Voice over IP (VoIP) solution, you'll not only get telephone calls but the option for video capability with the right system. Unlock the potential of video calls and web conferencing for your business as part of your VoIP experience.
Video calling is another benefit of taking on a VoIP telephone solution.
Serving Maryland, DC, Northern Virginia, Delaware, and Southern Pennsylvania